II. How to CV and Cover Letter (Local Form)
1. How to write Cover Letter
A cover letter, also known as a covering letter or application letter, is a one-page document that introduces a job seeker's work history, professional skills, and personal interest in applying for a job.
The purpose of your cover letter is to expand upon the achievements in your resume, showcase your personality, and explain why you'd be a good fit for the company. Overall, your cover letter (paired with your resume) helps managers and recruiters screen your job application.
What to include in your cover letter
When writing your cover letter, use the following basic structure:
Introduction: Carefully written to grab the hiring manager's attention, and explain why you want the job.
Body paragraphs: At least two paragraphs detailing your relevant education, skills, work experience, and why you're a good fit for the position.
Conclusion: A concise ending that reiterates your strengths, and asks the hiring manager to contact you (known as a call to action).
This cover letter writing guide will teach you how to write each of these sections step-by-step, with examples showing exactly what to say.
By the end of this guide, you'll have a perfectly formatted and persuasive cover letter that looks like this: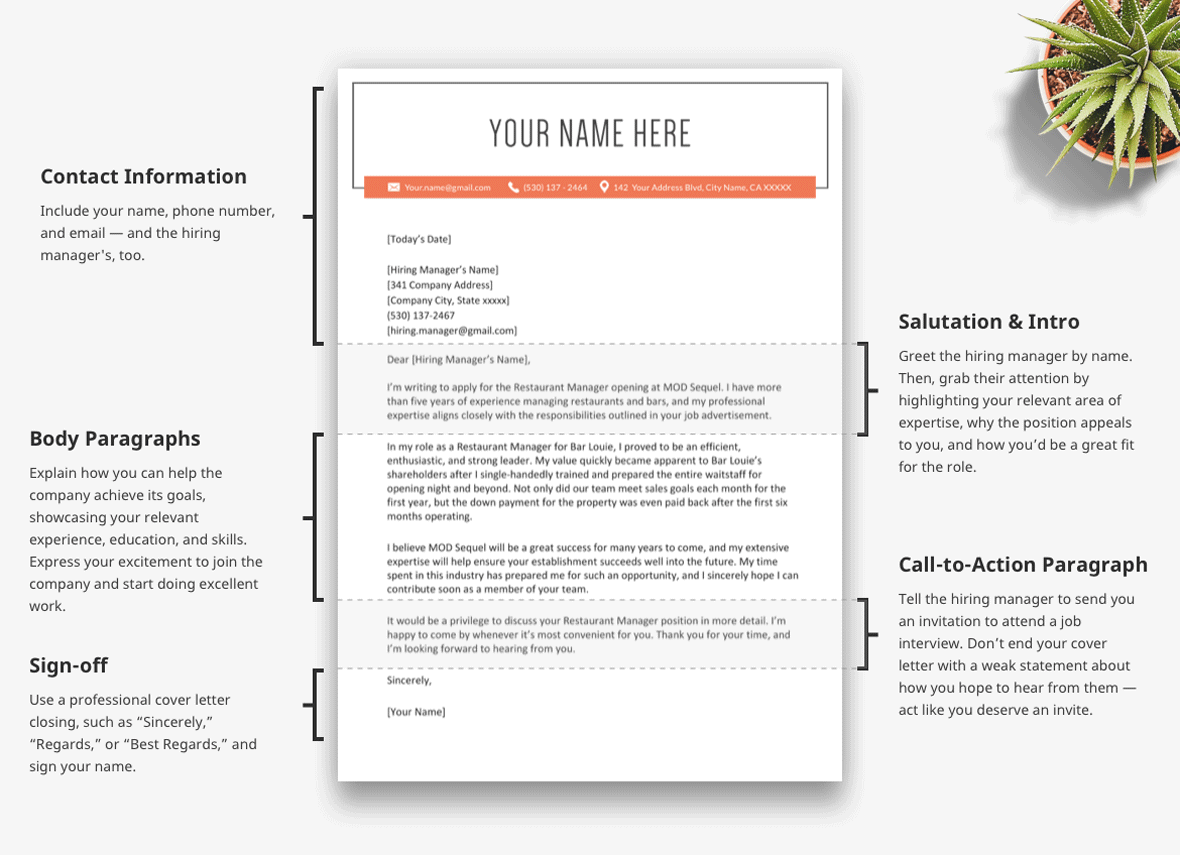 2. How to Write CV (Local Form)